Blog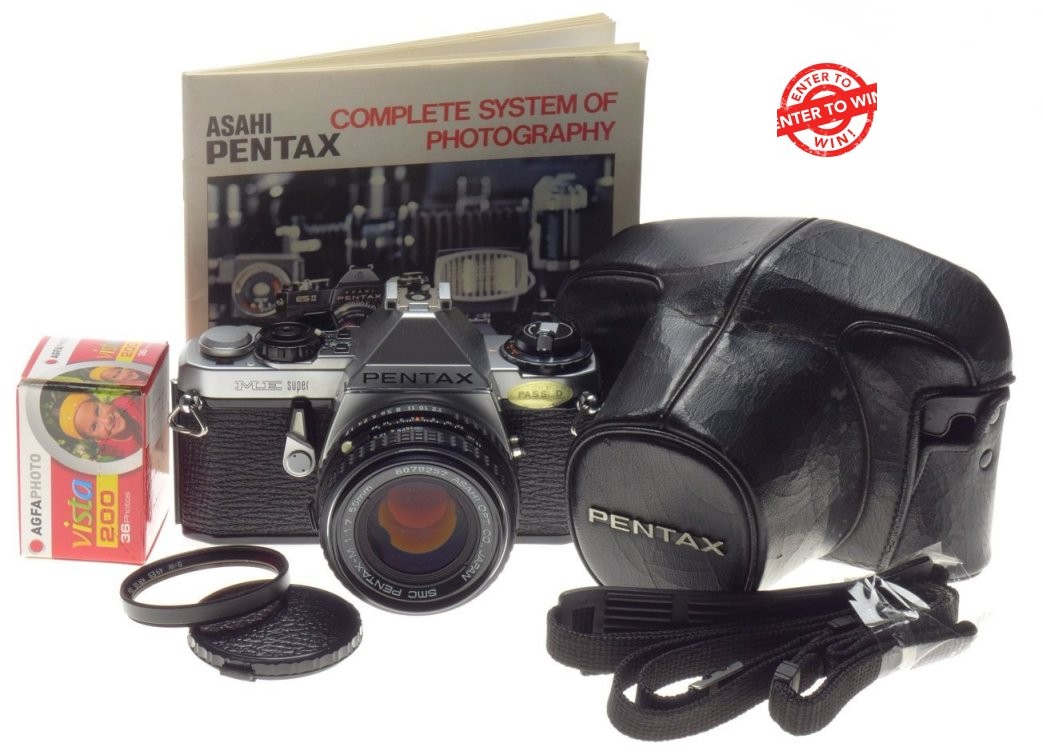 WIN A 35mm PENTAX ME Super SLR vintage film camera with a 1.7/50mm lens
Yep you read that right, another antique analogue camera GIVE-AWAY!
Click here to see the details and pictures of the camera prize
www.vintagecameradeals.co.za is a old school camera gear online retailer and is donating another classic camera, complete with SMC-Pentax-M 1:1.7 f=50mm lens, cap and filter. Completing the package is the original leather case and neck strap and some test film. All you will need to get into the old-fashioned style of photography to get that film look in your photos that is impossible to replicate with a digital camera even using sophisticated editing software. This is the real deal.
It can be yours, valued at R3,500 to one lucky member of this group.
If you don't win one this month, you can enter the following competition.
To enter and stand a chance to win this great prize you need to do the following:
1) Like and Share the https://www.facebook.com/vintagecameradeals.co.za/ on your Face book feed please
2) Like and Share this post
3) Comment "I wanna win!" in this post.
4)You need to reside in South Africa to be eligible for the prize and register an account with Vintage Camera Deals here
The prize cannot be exchanged for cash. The Winner will be chosen randomly on 30 April 2018 and notified via Facebook
GOOD LUCK TO ALL!
---
There are no products to list in this category.